Feb 1, 2017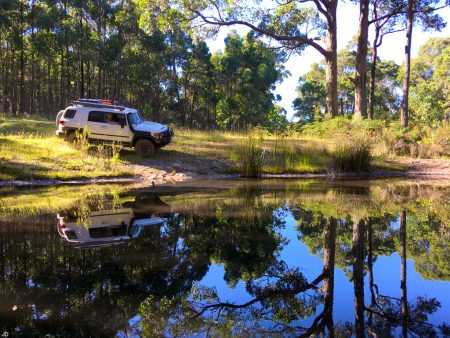 A perfect start to the day's adventuring. Also perfect weather, a cool morning with no wind, great natural lighting and a cloudless sky.
No fancy work on this shot taken with an iPhone 6+ just the natural look, in fact it could stand alone, viewed upside-down, needing a keen eye to spot it.
Sometimes you have to be in the right place at the right time, alert enough to the opportunities that present themselves. I had to wait until the dust settled from all the cars speeding past on the track just behind the rise.
Would you like to hear some music?