Apr 29, 2014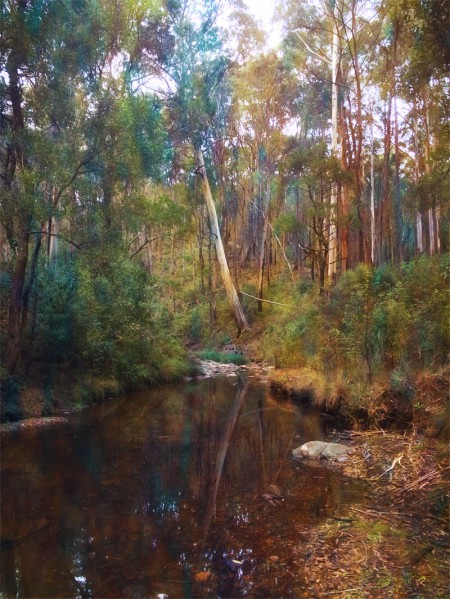 I had a tag-along buddy on this trip, the very fit and adventurous Karrin. The track down to the river was very steep, rocky and wet and I decided not to chance it in the vehicle so we hiked it.
It was well worth the effort, lots of photograph opportunities but I selected this one from my bunch.
Karrin called it the "Secret Billabong" because she was convinced nobody has ever been here but us. I'm sure the indigenous people of the area frequented this beautiful place.
We walked along it for quite a distance until we remembered we had the return hike back up the track to do.